The Team Behind The Spread Your Wings Project
Bobby Jacobs

Bobby Jacobs is a contemporary sculptor with a passion for creating large-scale work in metal, stone, found wood and hand-forged bronze. He is currently working with Hammond Museum on a large scale, angel wing installation.  
Bobby is best known for his Angel Wing and Burl sculptures, which reside in both private and public collections, including Dell Children's Hospital, in Austin, TX.  During an extended hiatus from making art, Bobby was a top television executive, serial entrepreneur and COO and co-owner of Chicken Soup for the Soul, one of the World's most popular non-fiction book series in history..
Bobby brings a lifetime of self-taught mechanical engineering and farm industry equipment skills to his work.  In his spare time, he re-builds Range Rovers and services his seven tractors and five vehicles.  He is also the primary caretaker of a 400-acre farm in upstate New York that he shares with his wife, Elizabeth.
Bobby's passion for life and nature is expressed in everything he does from sculpting to building horse barns to growing acres of fresh vegetables and flowers to being a gourmet, farm-to-table chef.
Elizabeth Bryan-Jacobs
Elizabeth Bryan-Jacobs is a nationally known artist, creativity facilitator and bestselling author, currently pursuing a master's degree in art therapy. Through her own recipe of art-making, mindfulness and nature, she supports individuals in awakening their inborn creativity. Her combination of practices opens a path inward to inner wisdom and insight that helps transform challenge to change.The result is a greater sense of presence, connection and empowerment, as well as the abiding joy that is the core of the creative process.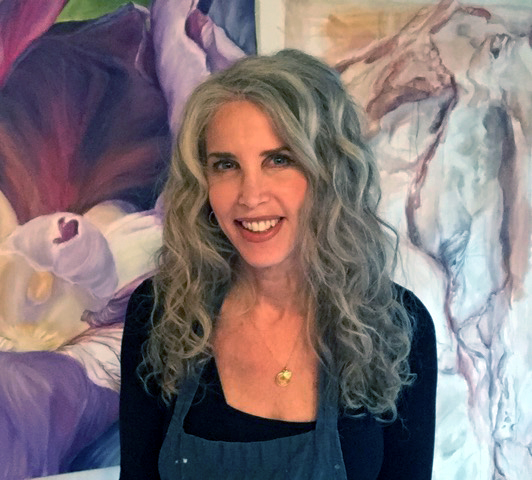 Elizabeth is also the author of bestselling, Chicken Soup for the Soul: Count Your Blessings and Soul Models: Transformative Stories of Courage and Compassion.
Elizabeth's passion to share the benefits of creativity, mindfulness and nature inspired her to pioneer Creative Awakenings: Where Spirit Meets Science, a series of innovative, transformational seminars. She has shared Creative Awakenings for nearly two decades, privately and at exclusive venues like Canyon Ranch in Lenox, MA, The Golden Door Spa in San Marcos, CA, the Ojai Valley Spa and Resort as well as with numerous corporations.
To support wellness during challenging times, Elizabeth now offers Awakenings Circles. These online, mindfulness-based creativity programs and practices help guests dig deeply on their journey in connecting with what matters most.
Elizabeth is a renowned sculptor and artist with works in numerous private and corporate collections, including Dell Children's Hospital and Healthline Media.
Along with her husband, artist Bobby Jacobs, she is also the co-founder of The Spread Your Wings Project, a non-profit devoted to sharing the benefits of community art-making in response to the challenges faced by our nation today. The couple builds massive pairs of angel wings in community with vulnerable populations for fundraising purposes. For more information, visit TheSpreadYourWingsProject.org.